Bravo! Bauhinia Ink wins "Honorable Mention of China Patent Award" and "Silver Prize of Guangdong Patent Award"
2021-07-02
In April 2020, Bauhinia Ink participated in the 7thGuangdong Patent Awards with its self-developed patent "An ester-soluble plastic surface printing ink and its preparation method," and won the Silver Prize of the Guangdong Patent Award for the first time. It stood out among many outstanding enterprises in Guangdong Province, and the award is valued by the Zhongshan Municipal People's Government.
In April 2021, the Zhongshan Municipal People's Government held the "2021 Intellectual Property Work Conference and Conference on Promoting the Implementation of Standardization Strategies" to award our company.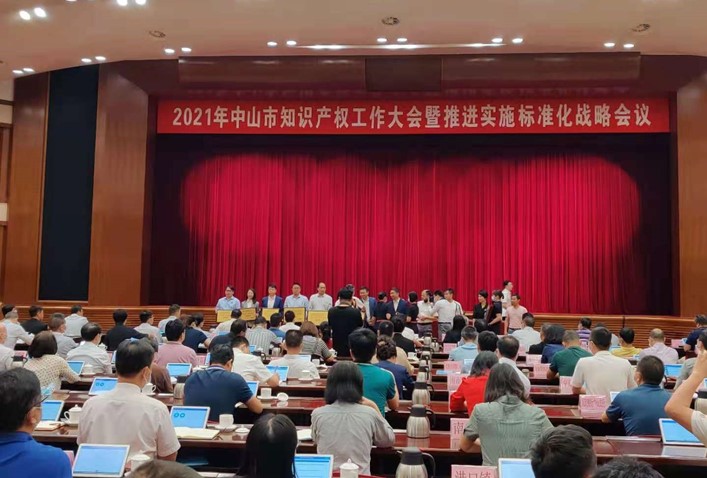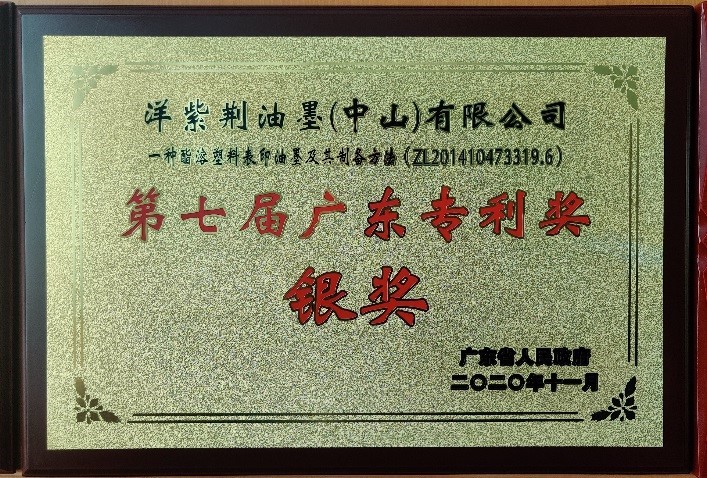 In order to further enhance our status for the selection of patent awards, we also participated in the 22ndChina Patent Awards selection in 2020.
Through recommendation by the China Printing Technology Association and detailed review by the China Patent Award Evaluation Office and industry experts,
on May 10, 2021, the State Intellectual Property Office issued the "Announcement of Evaluation Results of the 22ndChina Patent Award," and we won Honorable
Mention for the first time. The award is a national-level honor, and has also been highly affirmed by the State Intellectual Property Office.
Winning the China Patent Award Honorable Mention and Guangdong Patent Award Silver Prize indicates that the government highly recognizes our abilities in technological innovation and intellectual property protection. This is only the beginning. We believe with the future joint efforts of all departments, we will continue to carry out technological innovation and optimize our intellectual property management system to achieve better results.